The bilby is the only Australian animal with an official gazetted day of celebration!
This is because the bilby is so incredibly important as a flagship species – if they survive, so do many other threatened species and so they are the perfect critter to front biodiversity month in September.
Our bilby lovers find many ways to celebrate National Bilby Day.
Many of you hold fundraisers with our tubs of chocolates at schools or clubs whereas others may hold bilby poo hunts (chocolate bullets really!) or bilby parties.
Here are those opportunities and some ideas from our bilby loving community.
Please show us your celebrations by tagging us #Nationalbilbyday
#Savethebilbyfund on Instagram
Or post to our Facebook page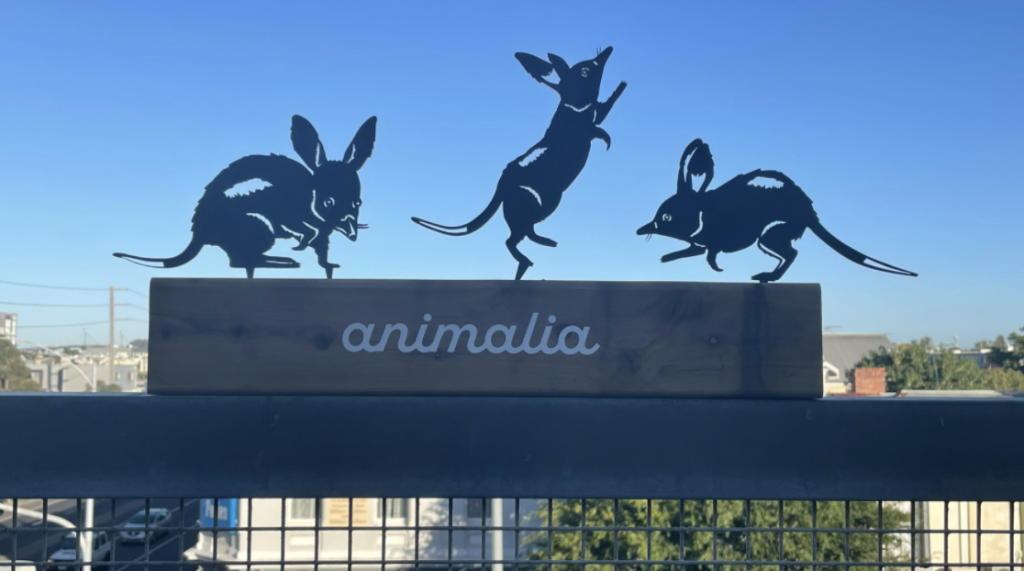 Beautiful sculpted Bilby garden Art!
Our dear friends at Animalia are getting behind National Bilby Day with a wonderful opportunity to own or gift a handcrafted corten steel Bilby to the bilby-lover in your life.
Every Bilby bought for the bargain price of just $49 using the code SAVETHEBILBY will mean $10 will be donated to Save the Bilby Fund in honor of National Bilby Day.
The Bilby looks great in a planter or on a branch or sill and it will rust and age beautifully.
Celebrate National Bilby day with your own Bilby silhouette, and if you buy one, please show us your photos of it in place!
CLICK HERE to purchase and don't forget SAVETHEBILBY is the code at checkout for $10 of your purchase to come to us!
Hold a fundraiser at your school or community club
We love when you celebrate our dear bilby and raise money at the same time! But it's not easy. However selling chocolate for a good cause – that's as easy as, right?!
Buy our tubs of 100 chocolate bilbies at wholesale price and sell them for a donation of at least $2 and that will look after 1 baby bilby from creche through to release – what could be better!
CLICK HERE to purchase.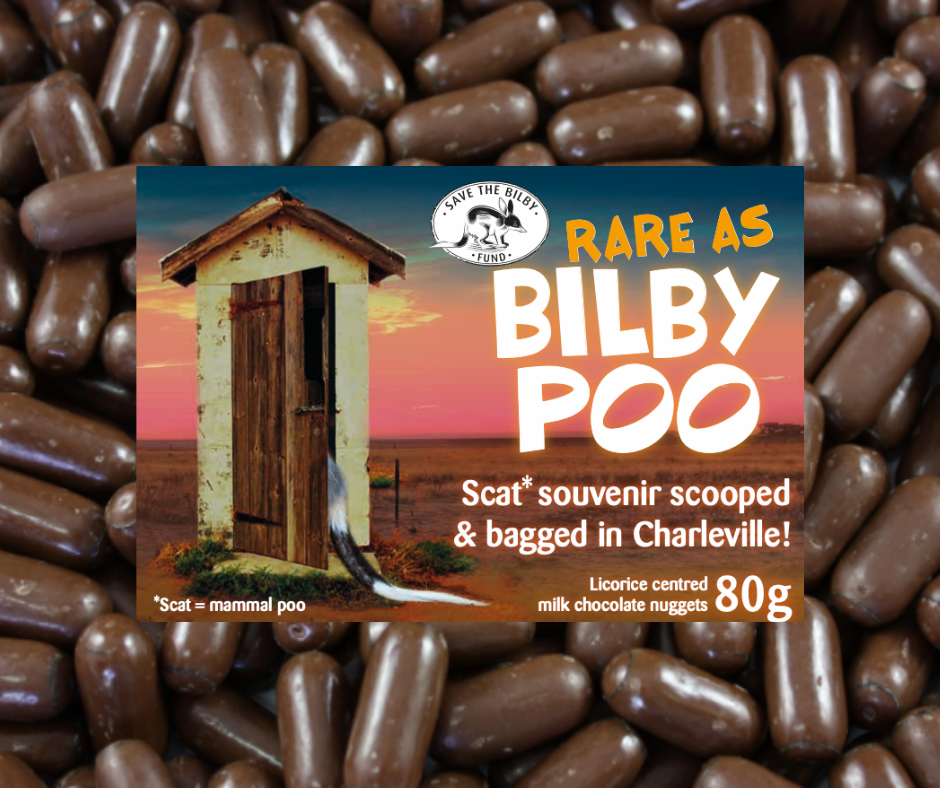 Here's one the kids will love! But make sure the dogs aren't around😬. Get some of our incredibly rare bilby poo and on National Bilby Day the kids (the friends, the family!) can hunt for them round the house or garden or wherever you have hidden them. Will you do little bags to find or maybe trails of poo? 😂
Or will you hide little poos in corners everywhere and the person who finds the most is crowned bilby king or queen – we even have a craft pattern for a bilby crown. ➡️
We have these adorable patterns for crocheting your own cute bilby or for a gift for a bilby lover in your life. If you want to crochet to help raise money for National Bilby Day, then we often sell handmade bilbies in our online shop.
Crafters - we have ideas for you too!
Make a bilby out of paper plates and a cup or a nature bilby, made out of found items. Also here is where you can find your bilby crown for the winner of the poo hunt!
If you make these or try your own construction we definitely would love to see them! Don't forget to share.